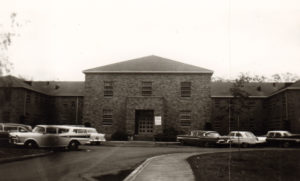 Photo from Museum Collection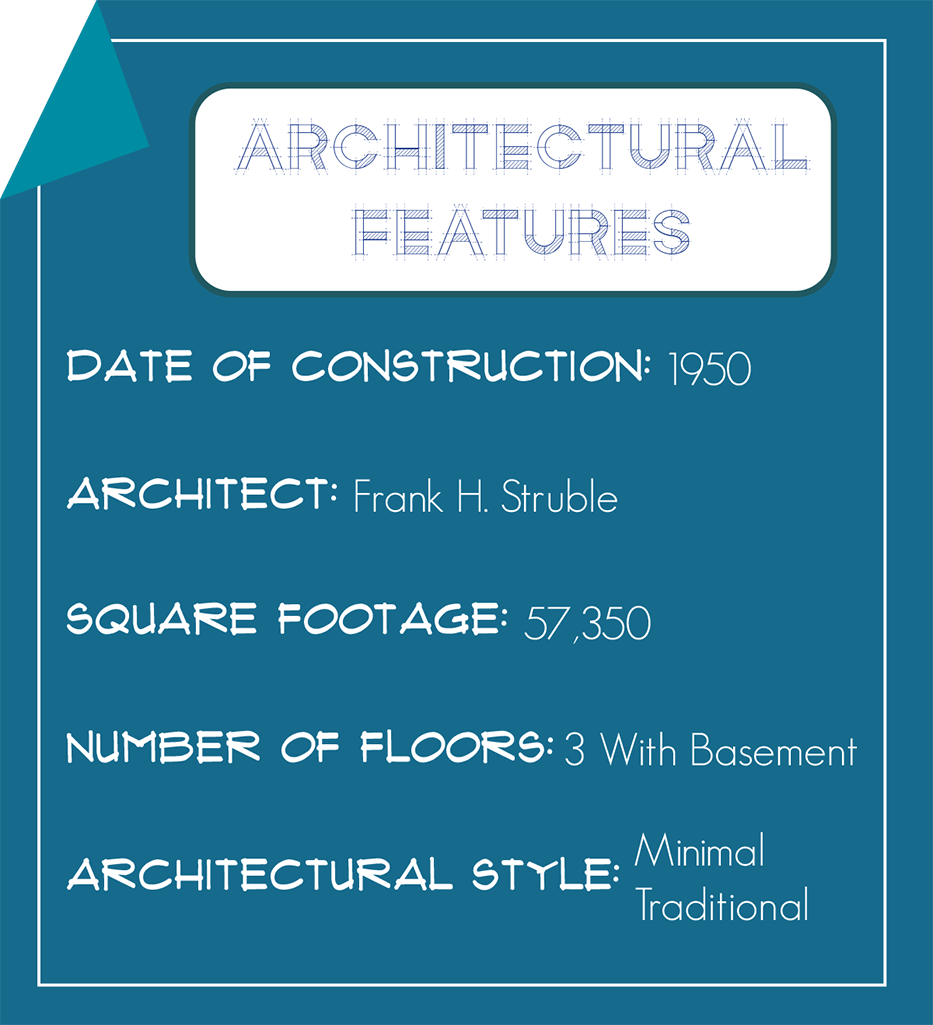 Overview
Since the Hospital first opened, there was a consistent need for separate facilities serving patients suffering from tuberculosis. Given the large number of patients suffering from TB and the ease of transmission through the air, Hospital staff grew increasingly concerned about the epidemic of tuberculosis at the Hospital unless a separate facility could be constructed. While calls for a building for TB patients appeared in Biennial Reports as early as 1904, it took decades for the Hospital to build one. 
Like many of the buildings on the OSH campus, Santiam Hall served a variety of functions during its lifetime. After the reduction of TB patients at the Hospital, Santiam Hall was repurposed as the Medical-Surgical Unit, and became the new home of departments such as dentistry, optometry, minor surgery, and x-rays, previously housed in the Dome Building. Many of its surgical facilities later had to be abandoned, as they were not able to meet accreditation standards. The building would go on to house the podiatry department, general medical exam rooms, and physical therapy. In the 1970s, the building would again be repurposed to house geriatric patients. They would remain there until 2002.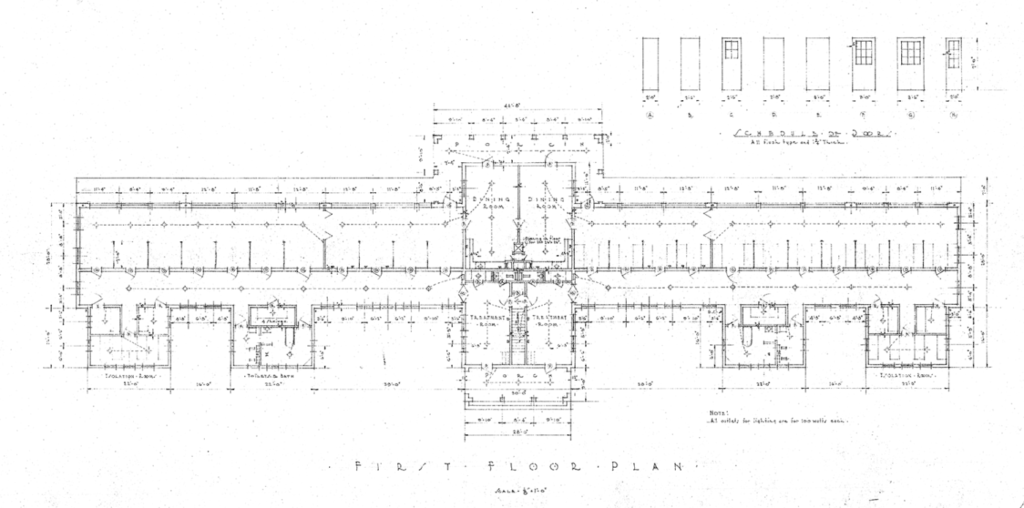 Architecture
Like several of the buildings found on the North Campus, Santiam Hall is built in the Minimal Traditional architectural style. The building is symmetrical with a brick veneer with a pronounced central entrance. Like McKenzie Hall, Santiam has two rows of rectangular windows with the same metal lattice work. Outdoor recreational and exercise areas were located to the east of the building in fenced off areas. 
The interior has patient living and shared communal spaces, offices, and patient care areas are all off of a central corridor. Patient living areas were smaller than other buildings on campus, with two to four occupants per room. The second floor of the building was dedicated to clinic space with exam rooms, laboratories, and surgical areas.