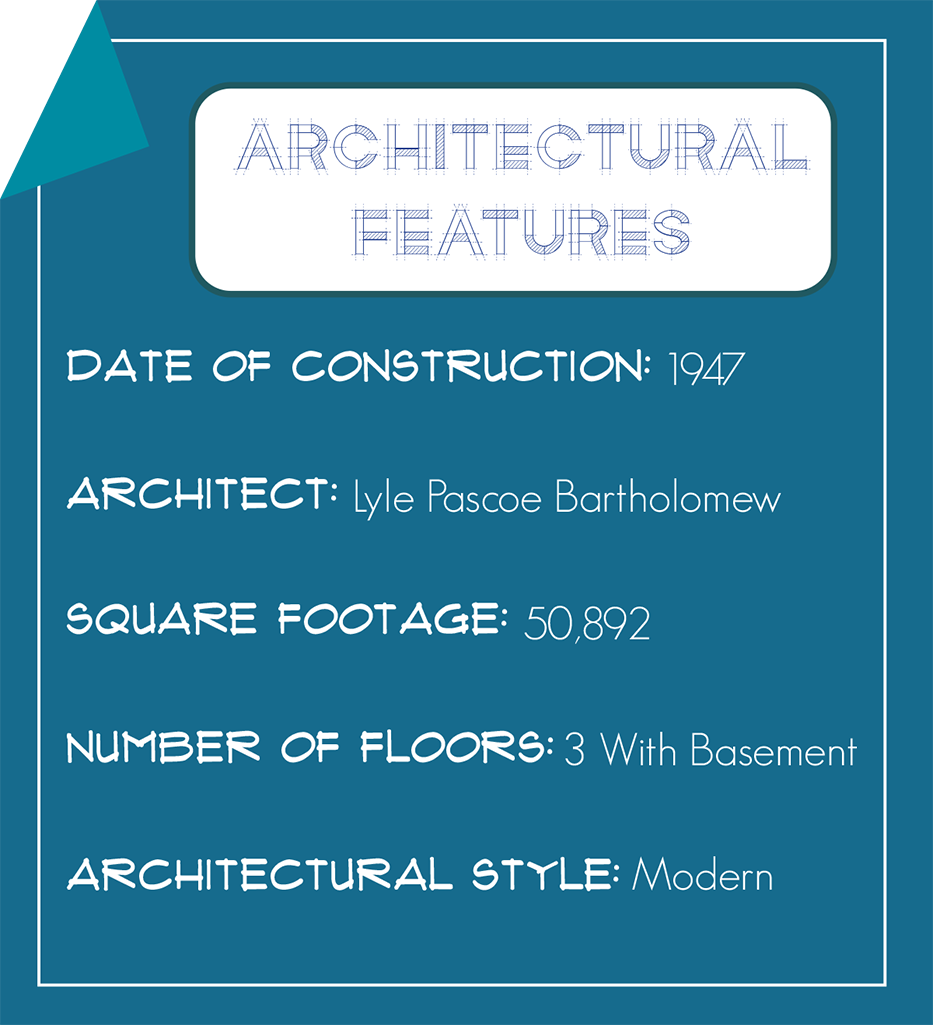 I have gained more of an insight into the patient's fears, likes and dislikes than I thought would be possible in less than two weeks. It has given me a chance to judge myself in relation to other people and see and start correcting some of my faults.

-Student Nurse Comments in The Lamplighter
Overview
Training programs have had a long history at the Oregon State Hospital. In particular, the nursing program began in 1944 bringing thousands of students from universities all over Oregon to learn about psychiatric nursing. The volume of students and length of stay led to the construction of Yaquina Hall in 1948 as a dormitory for student nurses. The following year, all nursing students in the state of Oregon were required to attend the training program at OSH, and a companion dormitory was constructed at the Eastern Oregon State Hospital in Pendleton.
The building provided living and recreational space for students as well as classrooms for instruction. Dorm rooms in the building were originally designed mainly to be shared by two students, although there were a few single rooms for graduate nursing students. The first floor had public space with a large foyer and reception area. It also had an office, conference room, lounge, and library.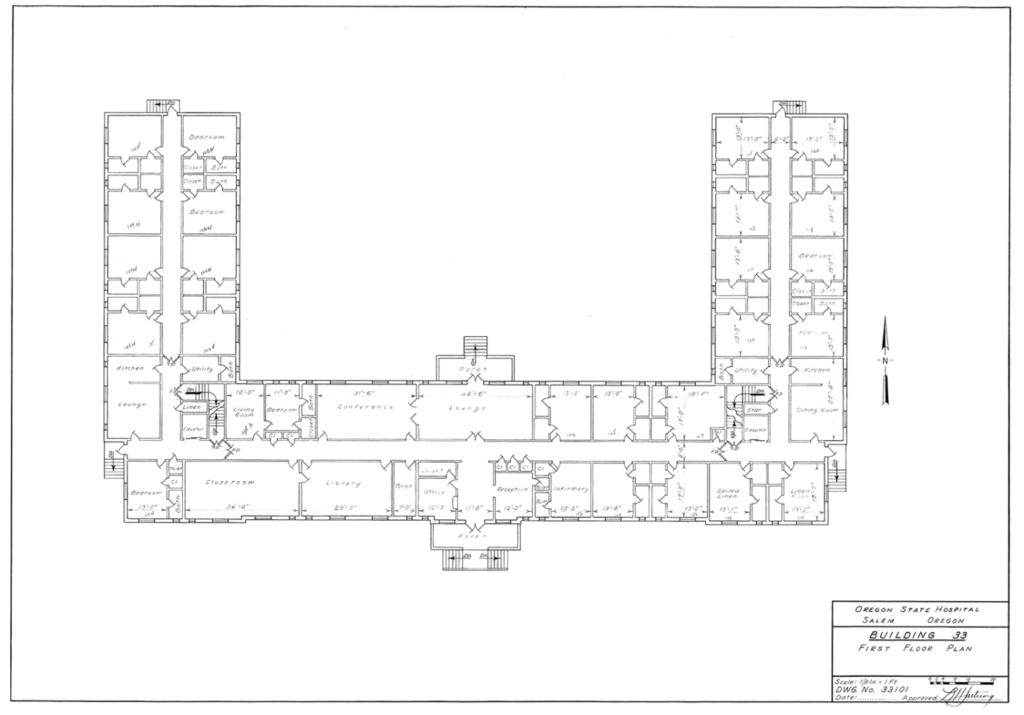 Architecture
Like several of the other buildings on the North Campus, Yaquina Hall is designed in the Minimal Traditional style. The exterior has a brick veneer with subtle classical architectural details, the most notable being the wooden pediment that holds a medallion with an oil lamp at its center. The lamp is a commonly associated symbol for nursing, and is representative of Florence Nightingale, a nod to the structure's function as a nurse's dormitory. Under the pediment is a double staircase that leads to the front entrance.