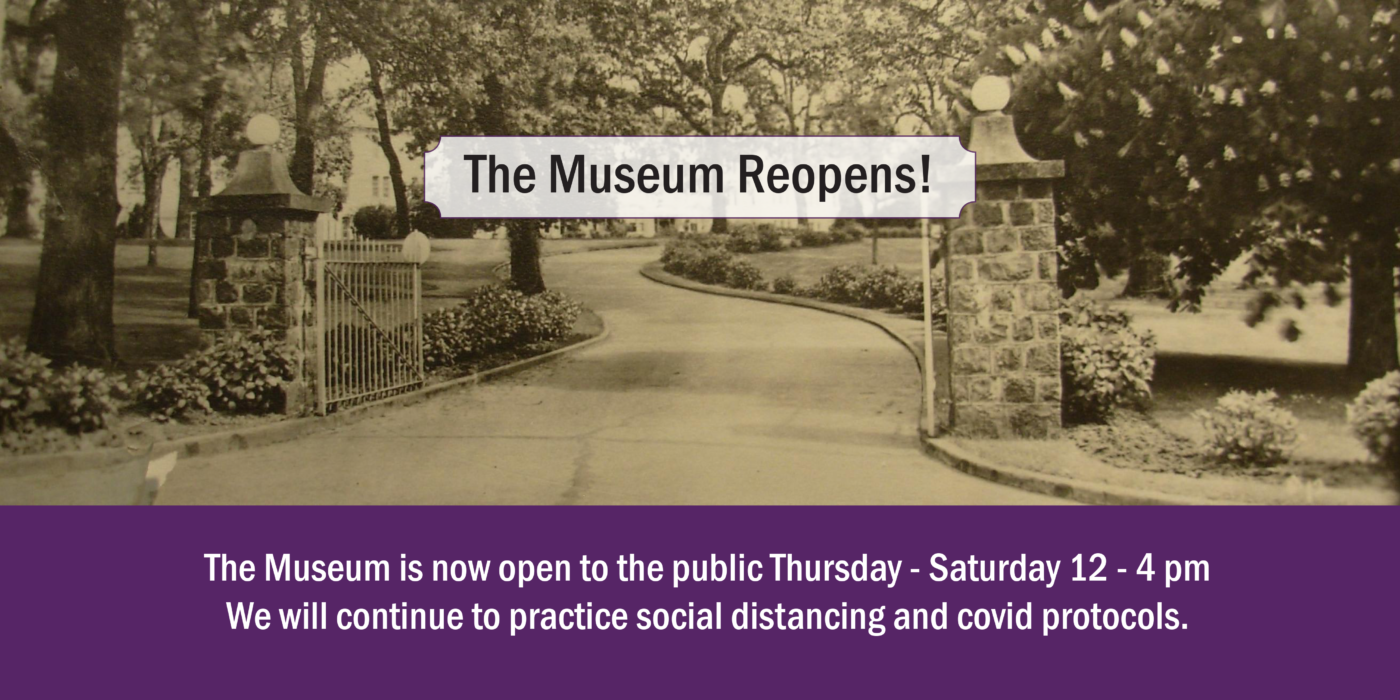 The Oregon State Hospital Museum of Mental Health is open after a temporary closure due to COVID-19.  The public are welcomed Thursday through Saturday from 12:00 pm to 4:00 pm.  The Museum will continue to practice social distancing and COVID-19 safety protocols.  For more information, please visit our website at https://oshmuseum.org.
Currently, the special exhibit, "Unfit to be at Large: Women at OSH," displays the experiences of women at the Oregon State Hospital from its opening in 1883 to 1920, and set against the back drop of the emergence of womens' right to vote. Looking through the lens of this time period, visitors can explore the significance the suffrage movement had on women in and outside of the Oregon State Hospital.  The exhibit features stories from various female patients who were committed to the Oregon State Hospital, what their treatment was like, and how their gender might have played a role in their care.  Additionally, the permanent exhibit is now enhanced with audio domes that seamlessly guide the visitor through the Museum with anecdotes and stories.
Plan your trip! Tickets are $7.00 General, $6.00 Seniors, and Students with ID, and Children under the age of 10 are free.  Or consider becoming a member and you will receive free admission. Look for the designated parking spots in front of the Museum.