Floor Plan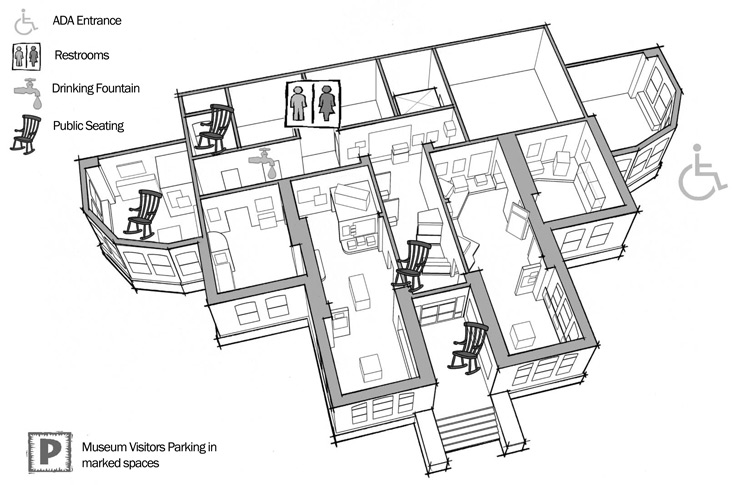 Restrooms
The museum has restroom facilities centrally located on the main floor.
Food and Drinks
The museum does not allow any food or drink within the museum premises. There is a drinking fountain located inside the museum.
If you are looking for food close to the museum, we recommend:
Run by the Marion County Juvenile Department they are located just off campus at 3020 Center St NE. they offer coffee, smoothies, soups and sandwiches. Open Monday-Friday.
Parking
There is designated museum visitor parking in marked spaces to the southeast of the museum on Recovery Drive. See campus map here.