The Oregon State Hospital Museum received a matching grant from the Oregon Heritage Commission for materials to aid in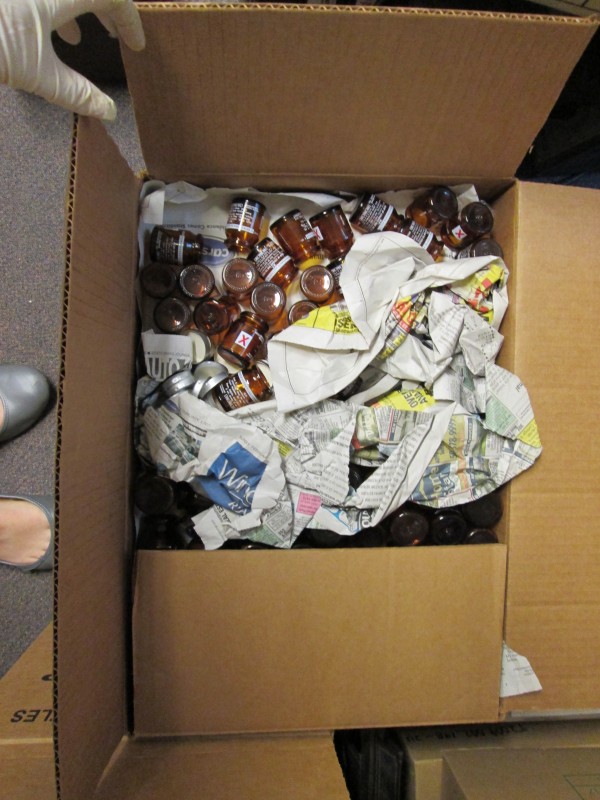 cataloging and rehousing artifacts at the Oregon State Hospital.  We turned in our interim grant report today with the results of the cataloging efforts.  To date we have cataloged over 4423 individual items representing 522 different types of materials.  These include everything from chairs (44) to alarms (3) to theracycles (2).
The grant has allowed the museum to purchase PastPerfect museum software, an electronic database which will allow us to track individual items.  The database now has records* for:
1508 Objects
93 Photos
219 Archival Collections
162 Library Materials
Each record has space for us to attach a photo of the material and fields to track size, medium, type, creator, place of origin, etc.  The great part about this database is that we can also tag records with different categories and names, which will make finding materials for exhibits and research much easier.
The second half of the grant project includes purchasing archival quality storage materials to help us rehouse the collections and preserve them for future generations.  This will mean replacing the wadded newspaper used to quickly pack materials before the building was torn down.

*For those math whizzes out there who caught that 1,982 database records do not equal 4,423 items listed in the first paragraph, let us assure you there is an explanation.  In cataloging large collections of repeated materials (like the medicine bottles you see in the photo above), we decided to save ourselves a little time and headache and give one catalog record with a count of the number individual parts inside these large groups.  Not that at sometime in the future we won't go back and give 500 individual numbers to those identical little brown bottles, but for the time being this was a better use of our volunteer's time.